0
3 Bedroom House for Rent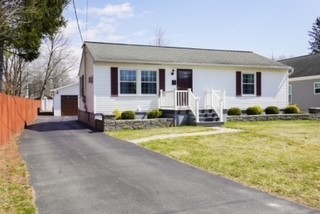 7 Hathorn St, Saratoga Springs
Large and spacious recently renovated 3 bedroom/2 bathroom single family house located in a quiet neighborhood with a large driveway and fenced in yard. The fully furnished home has two living areas, two smart tv's, laundry and central air. Home is a quick 8 minute drive to Skidmore campus and a 10 minute walk to Saratoga Spa State Park.
Home sleeps 4 comfortably. No pets and no smoking, please.
Available September 2023-May 2024
Rent is $3,200 a month, all utilities included.
Airbnb link for additional photos https://www.airbnb.com/h/thederbyhousesaratoga
Contact roscoutllc@gmail.com for more information.
Content aside
8 mths ago

Last active

50

Views

1

Following